When Medicine is bad for the Doctor's Health
Friday 5th April - 3.30pm - 5.00pm
1.5 CPD Points available
Medical Professional life can be bad for a doctor's health and doctors are notoriously bad patients. In this session we look at why doctors are prone to stress and burnout, we look at physician health and healthcare in Ireland as well as a model of care from the UK.
Signs and Symptoms of Stress in Medical Practitioners – Mr Michael Comyn
Mr Michael Comyn, broadcaster, business and stress coach examines the factors that contribute to stress and burnout in physicians and how to recognise the signs and symptoms.
Physician Health and Healthcare in Ireland - Dr Ide Delargy
Our second speaker Dr Ide Delargy, Chairman of the Sick Doctor Scheme discusses Physician Health and Healthcare in Ireland and the Sick Doctor Scheme.
London Practitioner Health Programme – Dr Jane Marshall
Dr Jane Marshall, Consultant Psychiatrist explains the model of care at the London Practitioner Health Programme
Biographies of Speakers
Mr Michael Comyn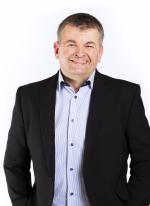 Michael Comyn, business coach, trainer and broadcaster
Michael Comyn is a business coach, trainer, broadcaster and scriptwriter with international experience of over 28 years of informing, entertaining and energising audiences. In 2013 he is presenting a number of new seminars and coaching options around authentic leadership and derailment awareness for leaders. He is also a trained facilitator in the Immunity to Change ® programme taught in Harvard University. Michael Comyn is founder of The Fearless Organisation, formed with the purpose of removing stress from everyday situations and generating a stronger value of work life balance. This fear is manifest in communications, leadership, self-promotion and personal development.
Michael is a frequent public speaker, panel member and contributor on work place stress and resilience. He also runs the highly successful Fly Fearless Seminar, which so far has educated over 1,800 participants on managing anxiety related to flying. Michael has developed "The Resilient Leader" course, an intensive one-day programme supported by additional one to one coaching for participants. This course has been delivered successfully around the world to Director and VP level. He has also designed the programme to support "Start-ups" across all levels.
He is an Associate Faculty Member of Dublin City University, Associate Faculty Member of the Institute of Leadership at the Royal College of Surgeons and has presented on programmes for the RCSI, RCPI, The College of Anaesthetists of Ireland, and the College of Psychiatrists of Ireland. In the corporate world he has coached and presented for Google in the US and Ireland, Enterprise Ireland, PepsiCo, RTE, Stryker Ireland, Simtech Aviation and Kingspan Ireland.
Dr Ide Delargy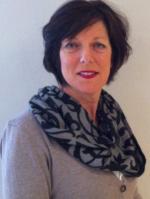 Dr Íde Delargy MICGP, FRCGP, Dip Obs
Dr Delargy has over 20 years of clinical experience in the area of substance misuse as both a practitioner in the UK and in Ireland. She has also had a significant involvement in the development of national substance misuse related policies.
In 2008 Dr Delargy took on the role of Chairperson of the Sick Doctor Scheme (SDS) and she is currently developing a new Practitioner Health Matters Programme which will replace the SDS.
She is the Director of the Substance Misuse Programme at the Irish College of General Practitioners since 1998 where she has responsibility for the provision of training for all GPs in the area of substance misuse and the development of an audit programme for assessing and supporting GPs participating in the Methadone Treatment Protocol. She was a member of the Department of Health and Children (DoHC) Benzodiazepine Expert Group which produced national best practice guidelines on benzodiazepine prescribing. In 2008, Dr Delargy chaired an interagency working group which produced guidelines on minimising Drug Related Deaths and also chaired the ICGP working group which updated the best practice guidelines on "Working with Opiate Users in the Primary Care Setting".
She is the National GP Co-ordinator for the HSE Addiction Services and in this role she provides clinical support and operational advice to the HSE Addiction Services and GPs in the area of addiction.
Dr Delargy is a Member of the Irish College of General Practitioners of Ireland and is a Fellow of the Royal College of General Practitioners in London. She is married to Dr Mark Delargy and has 4 daughters.
Dr Jane Marshall
Dr Jane Marshal is a Consultant Psychiatrist in the Addictions at the South London and Maudsley NHS Trust. She qualified from Trinity College Dublin in 1979 and has worked full-time in the field of the Addictions for over 15 years. She is a Medical Examiner and Supervisor for the General Medical Council and has been working at the Practitioner Health Programme since 2009.