Policy and International Affairs
Overview
In June 2013 the Policy and International Affairs Unit of the IMO were combined to manage policy issues more effectively at both National and European level.

As the representative body for the medical profession, the IMO in its mission statement is committed to the development of a caring, efficient and effective Health Service and thus a key activity of the IMO is advocacy. The IMO develops policy on a wide range of Health Service and Societal issues and aims to influence Government proposals in a constructive and practical way. The development of IMO policy is the remit of the Council. Policy is also developed on foot of IMO AGM Motions and in conjunction with the IMO membership.

International Policy is the remit of the IMO International Affairs Committee. The IMO works across a number of European and International medical organisations to represent the interests of Irish doctors on medical education and training issues, along with professional, ethical and socio-medical affairs. By working with other National Medical Associations, the IMO can contribute effectively to debate and influence policy through collaborative international structures.

For more information contact:

Vanessa Hetherington
Assistant Director, Policy and International Affairs
Irish Medical Organisation
10 Fitzwilliam Place, Dublin 2
Tel: +353 (0)1 6767273
Email: vhetherington@imo.ie 
2020 Vision For Health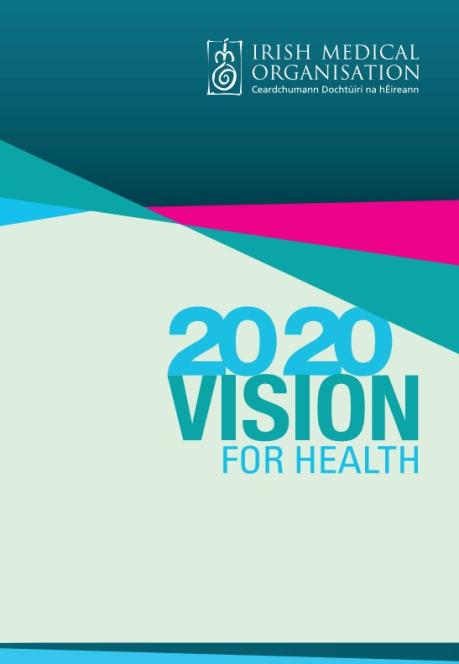 Current European and International Issues
Development of Healthcare Standards at CEN – Comité Européen de Normalisation / European Committee for Standardisation
The Irish Medical Organisation (IMO) and all European and International medical professional bodies are concerned and opposed to the developments of healthcare standards at CEN Comité Européen de Normalisation / European Committee for Standardisation.
The medical profession maintain that standards for healthcare services should be developed, implemented and monitored by the relevant competent authorities in consultation with the medical profession so as to ensure the highest standards of care.
There is an urgent need to regulate for the provision of aesthetic surgery and non-surgery services at National level in many EU member states including Ireland. However the IMO and all European Medical Organisations believe that the development of standards by CEN, the European industrial standards body, is a poor substitution for adequate national regulation.
There is a general concern from the medical profession in regarding the introduction of such specific standards to medical procedures. Not only is education and training far from being harmonized throughout the EU medical training, resources, equipment and even specialties themselves differ significantly around the EU. Currently, the disparities between Member State's medical education and training, along with resources and facilities are too great to provide such universal standards that have been developed by CEN and not by the profession itself. There is a risk that European Standards are set at the lowest common denominator undermining the efforts of national bodies to ensure the highest quality of care.
Healthcare standards must be developed by national competent authorities in consultation with the medical profession and take into account medical training, resources and the organisation of health care services in each member state.
There is support at EU level for the development of European Standards for Healthcare as stated in the Council of the European Union issued Recommendation 2009/C151/01 on Patient Safety. However a more appropriate forum for the development of health care standards must be found at European level that promotes the high quality care and patient safety across Europe and ensures that standards are developed by competent authorities in consultation with the medical profession.