Doolin Memorial Lecture
The Annual Doolin Memorial lecture takes place on the first Saturday of December in honour of Dr William Doolin (1887-1962), editor of the journal of the Irish Medical Association and President of the Royal College of Surgeons in Ireland. The IMO invite a speaker to deliver the lecture on a topic of their choice to members and invited guests.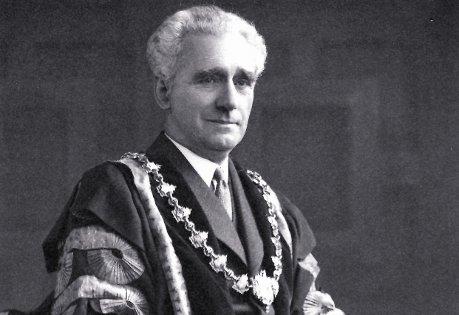 "No great man lives in vain, the history of the world is but the biography of great men" (Thomas Carlyle, 1795-1884). On June 19th 1887 at 20 Ely Place, Marion (nee Creedon) wife of Walter G. Doolin, a Dublin architect was delivered of their first child, a boy then named William. William's first school was the Marist Fathers' Catholic University School in Leeson Street from where he went as a boarder to St Mary's College, Dundalk.
The Doolin Memorial Lecture has been delivered by Speakers from a wide range of different fields. They have come from the worlds of medicine, politics, sport and charitable organisations.
Details of past lectures and photographs