Doolin Memorial Lecture 2013
Professor Freddie Wood, President, Medical Council will present this year's Doolin Memorial Lecture in the Royal College of Surgeons on Saturday 7th December 2013
The Patient, the Surgeon and the Regulator
Albert Theatre, RCSI @ 11.45am
Buffet Lunch will be served @1pm
Followed by the 2013 IMO Medical Student Debate
RSVP: abreathnach@imo.ie / 01 6767273

Guest Lecturer: Professor Freddie Wood
Professor Freddie Wood is the current President of the Medical Council.
Prof Wood is a Consultant Cardio-Thoracic Surgeon in Congenital Heart Disease to the Royal Victoria Hospital Belfast and Associate Clinical Professor, Cardiothoracic Surgery, UCD Medical School.
He pioneered heart transplantation with the late Maurice Neligan in addition to complex congenital heart surgery and reparative valve surgery. In 1993 he set up the National Homograft Valve Bank. From 1999 to 2010 he served as Director of Heart & Lung Transplantation at the Mater Hospital and was pivotal in setting up the Lung Transplantation Programme in 2001 culminating in successful lung transplantation in 2005.
He began the Artificial Heart Programme in 2005 and laid the foundation for the successful introduction of ECLS (extracorporeal life support) /ECMO (extracorporeal membrane oxygenation) in Our Lady's Children's Hospital and the Mater Hospital.
Doolin Memorial Lecture
The Annual Doolin Memorial lecture takes place on the first Saturday of December in honour of Dr William Doolin (1887-1962), editor of the journal of the Irish Medical Association and President of the Royal College of Surgeons in Ireland. The IMO invite a speaker to deliver the lecture on a topic of their choice to members and invited guests.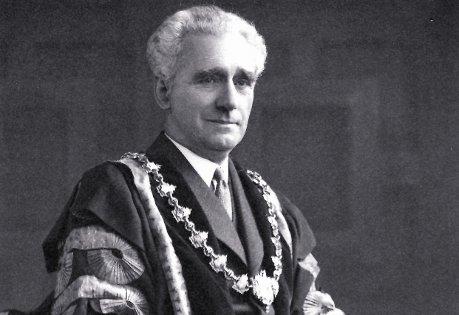 "No great man lives in vain, the history of the world is but the biography of great men" (Thomas Carlyle, 1795-1884). On June 19th 1887 at 20 Ely Place, Marion (nee Creedon) wife of Walter G. Doolin, a Dublin architect was delivered of their first child, a boy then named William. William's first school was the Marist Fathers' Catholic University School in Leeson Street from where he went as a boarder to St Mary's College, Dundalk.
The Doolin Memorial Lecture has been delivered by Speakers from a wide range of different fields. They have come from the worlds of medicine, politics, sport and charitable organisations.
Details of past lectures and photographs