Fear of needing to access healthcare in Ireland is growing. Patients and their relatives are worried.  Increasingly General Practitioners are finding getting appropriate services for their patients is challenging, Hospital Doctors are concerned about their ability to provide safe and timely care to patients. Waiting lists are long, Emergency Departments overcrowded, and Hospital occupancy runs at in excess of 97% nationally.
The IMO's conference Getting Healthcare in Ireland brought together prominent Irish medical professionals from across the health service to talk about both the successes and challenges in providing high quality care to the patients who need it and what could be done better with a properly resourced health service.
Conference Speakers and Presentations
Session 1 - Improving Healthcare in Ireland
Dr Peadar Gilligan IMO President 2018/2019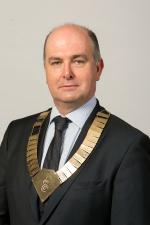 Dr Peadar Gilligan, President of the Irish Medical Organisation (IMO) opened the conference highlighting the increasing difficulty that patients are having accessing hospital care across Ireland. According to the Euro Consumer Health Index, Ireland ranks 21st overall, and last out of 36 countries for ease of access to healthcare. He explained that despite the fact that in 2007, the Acute Bed Capacity Review estimated that 12, 778 hospital beds were needed, 13% of existing beds were removed from the system between 2006 and 2015. Dr Gilligan also highlighted the findings of this year's Health Capacity Review, which show that the health system in Ireland is operating beyond full capacity and that across hospital, GP and community care the whole system is under pressure. He highlighted how the conference aims to show what doctors are achieving in such a pressurised system and what they could do even better if resources allowed.
P-Gilligan-Getting-Healthcare.-Final-Draft.pptx
Dr Peadar Gilligan is President of the IMO and a Consultant in Emergency Medicine at Beaumont Hospital, Dublin. Dr Peadar Gilligan qualified from University College Dublin in 1992 with an honours degree. He undertook general medical training in Beaumont Hospital and Letterkenny General Hospital. He is a specialist in Emergency Medicine and subspecialist in Paediatric Emergency Medicine. He holds membership of the Royal College of Physicians in both the United Kingdom and Ireland in adult and Paediatric medicine. He is a Fellow of the College of Emergency Medicine and holds Diplomas in Child Health and Immediate Medical Care.
He was awarded Gold Medals in Paediatrics from University College Dublin and in Immediate Medical Care from the BASICs Group of the Royal College of Surgeons in Edinburgh. He holds a Master's degree in Medical Education from Sheffield University. He is a Consultant in Emergency Medicine at Beaumont Hospital and Chairperson of the Resuscitation Advisory Group in Beaumont Hospital.
Deputy Roisín Shortall, TD, Chair of the Oireachtas Committee on the Future of Healthcare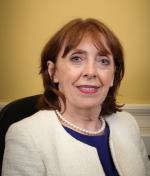 Roisin Shortall, TD and chair of the Oireachtas Cross-party Committee on the Future of Healthcare spoke of the process that brought about the Sláintecare Report from the Dáil motion which led to the to the creation of the cross-party committee to the consultation process and the publication of the Sláintecare Report in May 2017. Deputy Shortall spoke of the priorities addressed in the Report: the population health profile; entitlement and access; integrated care; funding; and implementation. Since May 2017, Sláintecare has been debated in the Dáil, an implementation plan has been published and the executive director of the Sláintecare office has been appointed, but as yet no budget has been allocated. Deputy Shortall's vision is that one day every household in Ireland will receive a letter, as all UK households received when the NHS was created, entitling them to all medical, dental and nursing care
R-Shortall-Slaintecare-Slides.pptx
Róisín Shortall has been a TD for Dublin North-West since 1992. She is the co-leader of the Social Democrats. Róisín previously served as Junior Minister with Responsibility for Primary Care. She was the chair of the Committee on the Future of Healthcare which was tasked with developing a cross-party consensus on a ten year strategy for delivering a universal single tier health service for Ireland. This was published on 30th May 2017 as the Sláintecare report.
Session 2 - Getting Care
Session 3 - Access to Acute Hospital Care
Session 4 - Care for At-Risk Groups
Dr Ray Walley, GP North Inner City Dublin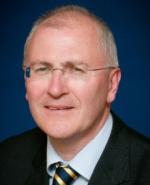 Dr Ray Walley, GP North Inner City Dublin described the healthcare services provided at Balseskin Reception Centre for asylum seekers. The HSE refugee clinic provides a comprehensive health screening assessment to asylum seekers, refugees and victims of human trafficking which is voluntary, confidential and has an uptake of over 80%. Dr Walley described the range of physical, psychological and socio-political factors that can impact on the health of migrants. Dr Walley also described how asylum seekers access system in Ireland and the changing profile of asylum seekers accessing the system.
Ray-Walley-Refugee-Presentation-IMO-Conference-pdf.pdf
Dr Raymond Walley is a full-time General Practitioner based in North Inner City Dublin and is GP at the National HSE Reception Centre for Refugees / Asylum seekers Balseskin. Dr Walley is also a GP Trainer on the HSE DML (UCD) Training Scheme and also a Director of Medisec Ireland Limited.
Dr Walley graduated in medicine at UCD in 1987.  Having received GP training on the NHS East Sussex Vocational Training Scheme in UK, Dr Walley worked as a fund holding General Practitioner in a multi-partner purpose built Primary Care Centre in East Sussex before returning to Dublin. Dr Walley was a founding member of Brightdoc, Brighton GP out of hours service in 1996 and Development Co-ordinator and founding Chairperson DDOC North Dublin COOP out of hours service 2004 - 2006
Dr Walley is both a former Chairman of the GP Committee and former President of the IMO.  He continues to be a member of the IMO Council, GP committee and International Affairs Committees and is head of delegation to CPME (the Standing Committee of European Doctors).
Dr Austin O'Carroll, GP and Founder of Safetynet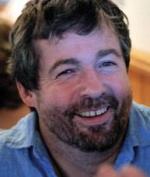 Dr Austin O'Carroll, GP and Founder of Safetynet described the numerous reasons why health services for homeless people should be prioritised. Dr O'Carroll described how homeless people are likely to delay seeking treatment, unlikely to finish treatment or to adhere to prescribed medication and that they avoid psychiatric services. Dr O'Carroll also highlighted some of the particular barriers faced by homeless people including distance to services, form filling for a medical card, difficulties in attending for appointments or waiting in queues, difficulties complying with rules and general stigma and discrimination. Dr O'Carroll described some of the difficulties that doctors can have communicating with homeless people and people with drug addiction and how some of those difficulties can be overcome.
Dr-Austin-O-Carroll-2018-pdf.pdf
Dr Austin O Carroll founded Safetynet in 2007 and was Medical Director of Safetynet from 2007-2017.The focus of his career has been improving access for communities affected by marginalization or deprivation to quality primary healthcare. He initiated several projects with Safetynet including the Mobile Health Unit Service for Rough Sleepers. He founded with Dr Ming Rawat the North Dublin City GP Training programme which is the first programme internationally that trains GP's to work in communities affected by deprivation or marginalization. He is founding member with Dr Kieran Harkin of GMQ services which provides 12 clinics for homeless people in hostels/drop-in centres. He ran the Mountjoy Street Family Practice since 1997 which also provides 6 clinics to homeless people since 2005. He co-founded the Partnership for Health Equity between the HSE Social Inclusion, NDCGP, ICGP and University of Limerick. He is presently establishing for Safetynet, Curam Healthnet, a new social enterprise that creates new GP practices in areas of deprivation. The first practice is in Summerhill, Dublin 1.
He completed a Doctorate in ethnographic research into the health service usage behaviours of homeless people and being involved in several research projects addressing access to primary care. He was a co-founding member of Northdoc. He received the Fiona Bradley Award; the Time & Tide Award for his work with migrants; the Healthcare professional of the Year Award 2015 and was awarded an Honorary membership of the RCPI. Throughout, he has worked closely with Dr Fiona O Reilly on their mutual passion to rectify health inequities.
Statement by the Irish Medical Organisation (IMO)
IMO Conference hears warning that numbers on trolleys could reach over 1,000 this winter
Sunday 16th September 2018.  Dr. Fergal Hickey of Sligo Universtiy Hospital has warned that the numbers on trolleys this winter could reach over 1,000 for the first time ever.
Dr. Hickey was speaking at a special conference on Healthcare organised by the Irish Medical Organisation (IMO).  The conference, which took place in Croke Park on Saturday, was attended by over 100 Doctors and Medical Professionals.  The conference title was Getting Healthcare in Ireland.
The event was told by the IMO President Dr. Peadar Gilligan that when cuts are made, they are felt.  He said; "There is a direct correlation between stripping out of resources and problems in the health service, but the health service is not a black hole nor is it Angola and the depiction of the health service in this way is unhelpful as it suggests a hopeless scenario.  The reality is that a key success of the health services in Ireland is that every day we give hope to people and we deliver on that hope." 
Social Democrats co-leader Roisín Shortall, who chaired the Oireachtas Committee on the Future of Healthcare, told the conference that it was her hope to see the Sláintecare plan implemented; "It is my goal that Sláintecare is not yet another report left to gather dust. We have the plan, now we just need the political will to do it."
Experts in immediate, general, psychiatric and, rehabilitative care all presented to attendees, outlining the successes and work that they face.
The conference was told that the rehabilitation sector ranks last in both doctors and beds per capita among European countries and the lack of specialists in this area compared to other countries is compromising the delivery of care in this important speciality. 
Dr. Raymond Carson of the Mater Hospital told the conference that the "historically neglected" area is seeing demand increase but that there can be a "seamless pathway to care in the home".
Dr. Padraig McGarry said that "well-trained GPs are leaving Ireland due to conditions, access to diagnostics and reality of burden on practices."
During a discussion on access to acute hospital care, Dr. Fergal Hickey of Sligo University Hospital warned that the numbers on trolleys could reach over 1,000 this winter;  "This is a problem with capacity and system failures that are felt in EDs…..much like people in property say it's 'location, location, location', this is capacity, capacity, capacity."
Dr. Peadar Gilligan – from the floor - said that until we increase the number of beds in line with the capacity review report, we will continue to have a problem with hospital overcrowding, manifesting in our Emergency Departments.
In the final session, the challenges in delivering access to care to at-risk groups were outlined. GP and founder of Safetynet,  Dr. Austin O'Carroll gave an inspiration presentation in which he spoke of the challenges of providing healthcare to the homeless and most vulnerable in the community.  He pointed out that Ireland's record providing healthcare to homeless people is "one of the top five in the world".