UCC Selectional on 3rd November for IMO Student Debate 2011
Banner Text
Inaugural IMO 'Selectional' UCC Medical Student Debate 

Medical students from University College Cork took part in the first ever IMO Student 'Selectional' Debate on Thursday 3rd November 2011. The winner was 3rd year medical undergraduate Kevin O'Grady (pictured). He will go on to represent the medical faculty of UCC at the IMO national student debate which will be held in Dublin on 2nd December. 
---
Desktop Image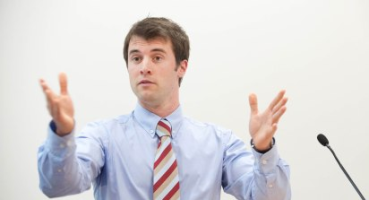 ---
Mobile Image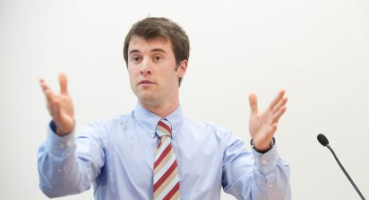 ---
There was lively debate, attested to by IMO President, Dr. Ronan Boland. Prof John Higgins, Head of UCC College of Medicine and Health, was also in attendance. 
The motion under debate was; "This house believes that modern day surgery has saved more lives than modern day medicine."
 
Dr. Boland said; "The first IMO national medical student debate took place last year and proved to be a very successful and popular event.  We are delighted that students from UCC have now decided to organize a selection process to represent their faculty at the IMO national debate."
 
The winner of this debate receives €250 and represents the medical faculty of UCC at the IMO National Student Debate in Dublin on Friday, 2nd December in the Royal College of Surgeons.