IMO Receives European Award for its Commitment to Road Safety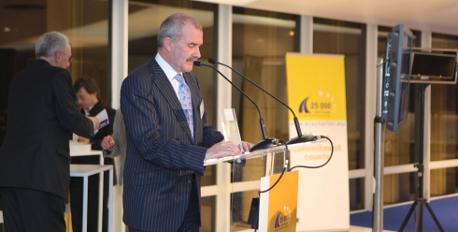 1st February 2011 – 5.00 pm
The Irish Medical Organisation which represents over 6,000 doctors in Ireland today (1st February 2011) received an award for its ongoing commitment to Road Safety in Ireland from the European Road Safety Charter. Vice President of the European Commission and Commissioner for Transport, Siim Kallas, presented the award to Dr. Declan Bedford, Specialist in Public Health and former President of the IMO in Brussels today.

Prof. Sean Tierney, IMO President said; "We are honoured to receive this award in recognition of the IMO's ongoing commitment to make our roads a safer place. Since 1995 the IMO and in particular, Dr. Declan Bedford and Dr. Fenton Howell have been highlighting the issue of road safety."

Prof. Tierney said; "Our campaign to improve safety on Irish roads is founded in the experience of doctors who work to save those with horrific injuries, who try to rebuild the bodies and lives of those with disabilities, and who try to comfort and counsel families with unbearable loss. Public Health Specialists like Drs. Declan Bedford and Fenton Howell have shown how so much of this can be prevented through changing driver behaviour."The European Road Safety Charter is an initiative by the European Commission to take action, assess results and further heighten awareness about the need to reduce road accident facilities. The European Commission is playing a major role in the European-wide effort to make our roads safer. Dr. Bedford said; "The IMO signed the European Road Safety Charter in May 2010 giving a three year commitment to continue to promote and highlight issues concerning road safety.

The IMO have published a position paper on Road Safety, and jointly with the BMA NI, presented a submission to MEPs at the European Parliament in Brussels. "This award acknowledges our commitment and we in the IMO will continue that commitment to advocate road safety strategies through research, submissions and policy to influence change at national level."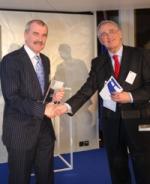 Background European Road Safety Charter:
There are over 1,700 Associations, Companies, Research Institutions and Authorities signed up to the European Road Safety Charter. There are six categories for the Excellence in Road Safety Awards made up of: Large Companies and multinationals, SME's; Federations and Associations; NGO's and Regions and Cities. The IMO competed with over 700 associations in it's category to receive one of the six awards given. See www.erscharter.eu/signatories/association

For further information contact:
Maria Murphy
Director of Communications & Public Affairs
Irish Medical Organisation
Or Hilary O'Callaghan
IMO Office: 01 6767 273